12 weeks of intensive sessions
100 hours of live online training
Study handouts, mock tests, and final MOH exam grand tests
One-on-one feedback sessions with the trainer
Why Become a Healthcare Professional in UAE?
₹72 Lakh
Annual salary of registered healthcare professional
33,000+
Healthcare professionals to be hired
10
Year golden visa as a part of its residency program
About The Course
1
The MOH exam preparation course is designed to help globally trained healthcare professionals prepare for the Ministry of Health (MOH) Exam.
2
Experienced course instructors have curated a well-structured curriculum and a systematic approach to ensure a thorough understanding of the exam content.
3
The sole aim of the course is to provide all the necessary study materials, mock exams, and support for the students to ace this exam with flying colours.
4
The course offers lifetime access to our private chat group with qualified healthcare professionals, and complimentary webinars on CV writing & securing your first job.
Who Is The Course For?
Foreign-trained healthcare professionals who want to practise, migrate, and settle Abroad.
Healthcare professionals taking the MOH exam for the first time.
Those who want to take the examination with complete preparation.
What's More That
Comes With Our Course?
1. Daily Q&A session
Have doubts about the course content or need guidance to fast-track your career or facing roadblocks while studying? We got you covered. We come LIVE daily and answer any question you have.
2. live sessions on our platform
We understand sometimes coming LIVE during our sessions can be difficult. So if you miss, dont worry, you can view the recording of our live sessions in our platform.
3. Lifetime Course Access
Our course content and study materials are available to you even after completion of the course. Until and unless you pass the exam, we would not revoke your access.
4. Community for Lifetime
You learn and grow best when you are surrounded by like-minded people. You will be made part of a community where you can network, share opportunities, and build relations with your peers and alumni.
Explore The Full Curriculum
MODULE 1
Toxicology deals with the adverse effects of chemicals and physical agents on living organisms. This course provides students with a comprehensive understanding of the principles and practices of toxicology.
MODULE 2
This module is designed to provide students with a deep understanding of the physiological, psychological, and nutritional aspects of pregnancy and lactation.
MODULE 3
This module is designed to equip pharmacy students and professionals with the knowledge and skills necessary to provide safe and effective pharmaceutical care to paediatric patients.
MODULE 4
This module is designed to equip pharmacy students and professionals with the knowledge and skills necessary to provide safe and effective pharmaceutical care to geriatric patients.
MODULE 5
This module is designed to provide pharmacy students with essential skills and knowledge in pharmaceutical calculations and the compounding of medications.
MODULE 6
Understanding Drug Absorption, Distribution, Metabolism, and Elimination
MODULE 7
This module helps pharmacy students and professionals with pharmaceutical care for patients with various diseases.
MODULE 8
This course deals with the principles and best practices for reducing medication errors, enhancing patient safety, and improving the quality of medication management.
MODULE 9
A course on the range of over-the-counter medication products available, their active ingredients, indications, contraindications, and potential risks.
MODULE 10
A comprehensive course designed to provide pharmacy students and professionals with a thorough understanding of the legal and ethical principles that govern the practice of pharmacy.
Meet The Instructors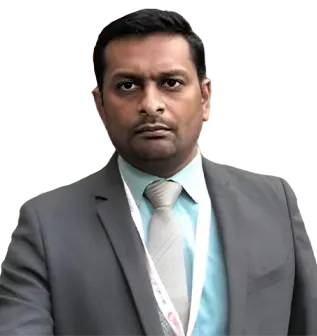 Dr. A. Mohathasim Billah
BPharm, MPharm, PhD
10 years of Experience
I have completed my graduation, post-graduation and doctorate in pharmaceutical sciences from the prestigious Annamalai University. Presently, I am working as a Professor and Head, of the Department of Pharmacy Practice in Dubai. I possess memberships at several prestigious professional bodies such as the Royal Pharmaceutical Society (RPS) of Great Britain, Commonwealth Pharmaceutical Association (CPA), Association of Pharmacy Teachers of India (APTI), Indian Pharmaceutical Association (IPA) and more.
Know More
Our Testimonials
Anu Thapa
Firstly, i am very grateful towards academically team. It has been a month being student of Academically.They focus in the specific, relevant and important content which they are assisting us to Crack KAPS. In this period, i found they are concentrating on Quality rather than Quantity. I am very delightful because of your guidance and support.
Vikram Sharma
I think in the field of KAPS preparation there is no one in the competition. Apart from the teaching staff(Arif sir and Harika mam) the non teaching staff(Siddharth sir, Neha mam and all) is also very helpful. Only words are not enough to thank academically team.
Dharmendra Gupta
Very good Academically plateformfor your nice dream health professional to achivement for other countries like Australia
Tanu Saini
All team members are really good in terms of teaching both tutors are really helpful and kind as well … u can ask ur doubts anytime and special thanks to Akram sir who always motivates everyone. I highly recommend this academy to everyone who wants to achieve their goal in healthcare sector. They made everything easy and precise for you.
Nitu Kushwaha
The trainers try to make each session interesting, and I love the way they interact with students. Test-taking strategies are super useful.
Jatinder Kaur
I like academically for their teaching and support for the APC exam for international physiotherapist student.
Gladys James
I came to know about academically through Instagram. I have being a part of this family since 1 month. I have joined for both PTE and APC classes. Classes are really good. As a working person, i thought it will be difficult for me to attend classes, but the recordings provided by the team is really helping me a lot. I would like to appreciate the team for the both the LMS and discord applications, which is making my exam journey easier.
Dorcas Grace
Good guidance.. for how to approach the AMC (Australian Medical Council) exam and comprehensive review.
Susan Laka
Greetings from Papua New Guinea. At first I didn't know where to start and how to approach the AMC MCQ exam. Since June 2023 when I started this sessions on AMC preparation the story is different now. The Two lecturers Namely, Dr Swapnil and Dr Udara are exceptionally committed and deliver well. The team is always available to answer to us anytime. They provide great support. I have not done the skill assessment yet, hoping to get that done this week and hopefully I will sit for the exam in November 2023.
Rahul Rajput
The session was informative and worthy. I got to know more career options about the field which currently I'm pursuing. Working internationally, career options overseas, information about pharm. D and MD, etc are the things which is new for me and actually very informative. Interacting with the guest was really helpful and had influenced me positively.
Aadil Habib
Hello. Its been 3 months since I have joined Academically. The journey has been amazing by far. The lecturers are really helpful and great. The support is great at Academically. Would love to give +1 star for the support if I had an option.
Athira Raju
Academically is a great platform to achieve our dream. I recently joined but the classes they providing is very informative and understandable and they always ready to help and clarify our doubts regarding our KAPS preparation. Thank you so much to team Academically for your valuable support.
Md Imteyaz Ahmad
Academically is an organisation which able to qualify the Australian KAPS exam. I have good experience with academically. It's provides all necessary knowledge and stuffs for the KAPS.
About The MOH Examination
What is the
MOH Exam?
The MOH Exam refers to the Ministry of Health Licensing Examination. It is an assessment conducted by the Ministry of Health in various countries, including the United Arab Emirates (UAE), Saudi Arabia, and Oman.
The MOH Exam is designed to evaluate the knowledge, skills, and competency of healthcare professionals, including doctors, nurses, pharmacists, and other allied health professionals, who wish to work in these countries' healthcare sectors.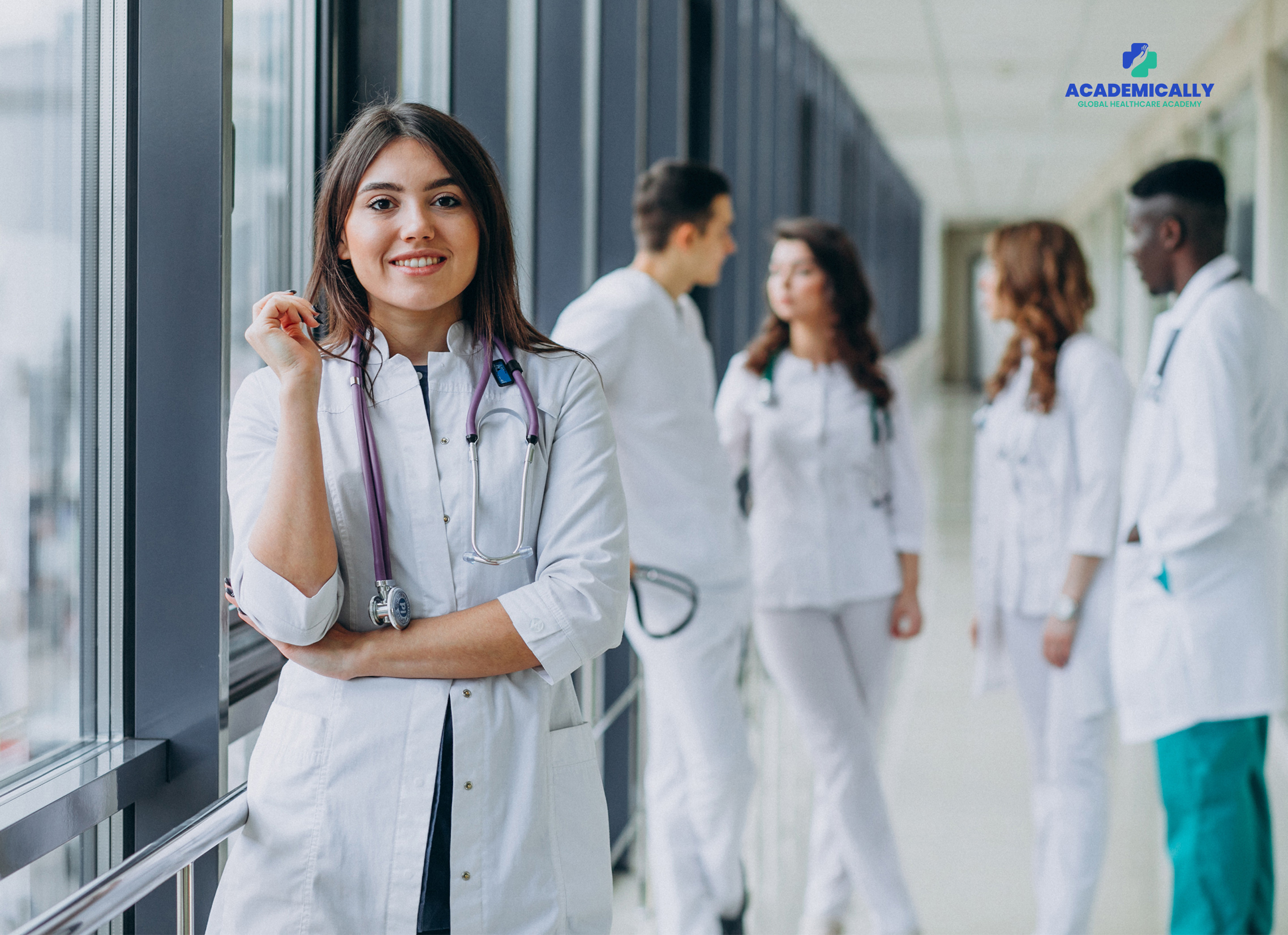 MOH Exam

Eligibility Criteria

The MOH Exam is mandatory for medical practitioners who want to practice in the UAE. This exam conducted by the Ministry of Health is vital for overseeing healthcare professionals' standards.

To qualify for the MOH, the following criteria must be met:
Must have a Bachelor's degree from a recognized university in any healthcare discipline.
Minimum experience of 2 years.
Procedure for
MOH
1. Initial Assessment
In this initial step, individuals begin by checking and submitting their eligibility. This helps determine if all the requirements have been fulfilled and if they can move forward.
Primary Source Verification by Dataflow
At this stage, the individual's credentials and documentation are subjected to a process called Primary Source Verification. This is carried out by a service provider called Dataflow. This verification ensures the authenticity of the provided information.
CBT Assessment by Prometric
If deemed necessary, the individual will take a Computer-Based Test (CBT) Assessment. This assessment is conducted by a testing agency called Prometric for the MOH Exam. Successful completion of this assessment is crucial for moving forward.
2. Get Registered
If the individual successfully clears the previous steps, they can proceed with the registration process.
In certain cases, an additional assessment in the form of an oral examination might be necessary. The individual must schedule and complete this assessment as part of the overall process.
3. Activate Professional Licence
After completing all the necessary assessments and satisfying the registration requirements, the individual reaches the final step. Here, they activate their professional licence, allowing them to legally practise within their field.
Exam Format
The MOH exam is typically a computer-based test (CBT) featuring multiple-choice questions (MCQs) and clinical scenarios.
It covers various subjects relevant to the profession, and candidates need to manage their time within a set limit. A passing score is required to get registered.
Testing Centres
The Prometric administers assessments for professional certifications and licenses on behalf of multiple organizations and healthcare bodies, including the Ministry of Health (MOH) Exam. The test centres for MOH in India are as follows: Bangalore, Chennai, Delhi, Hyderabad, Kochi, Mumbai and Trivandrum.
Frequently Asked Questions
The MOH Exam is valid for 1 year from the date of issue.
The MOH operates examination centres in numerous countries, including India, where the exams are facilitated by Prometric. The test centres in India are Banglore, Mumbai, Trivandrum, Kochi, Chennai, and Delhi.
The Ministry of Health (MOH) licence grants the holder the privilege to practise healthcare across the UAE, excluding the Emirates of Dubai and Abu Dhabi.
The MOH Exam costs around 300 AED which is approximately INR 7000.
Healthcare professionals are allowed to take the MOH exam three times.
The MOH exam is recognized and accepted in the following five Emirates: Sharjah, Ajman, Umm Al Quwain, Fujairah, and Ras Al Khaimah.
There is no negative marking in the MOH exam.
Converting your DHA license to an MOH license follows a simple process, encompassing the following steps: Prior experience and licence activation. These steps facilitate the seamless transition from DHA to MOH licensure.
The MOH exam is typically a computer-based test (CBT) that assesses the knowledge and skills of healthcare professionals. The format of the exam may include multiple-choice questions, case studies, and other question types relevant to the specific profession.
At least 2 years of experience is required if you want to apply for the MOH exam.
Nurses aspiring to practise their profession in Kuwait are required to undergo the MOH (Ministry of Health) examination.
Our Services Are Way Beyond Exam Preparations!
Resume Tips
Get proven tips from experts on building a robust resume to help you land your dream job.
Interview Preparation
Chisel your interview skills to ensure you mesmerise the interviewers into giving in.
Career Support
Receive support at each step of your journey- during your exam preparation and beyond.
Connect with our 100+ alumni working at recognised organisations