14 weeks of intensive sessions
One-on-one feedback sessions with the trainer
Highly skilled trainers, who have previously worked as lab technicians and lecturers in India and Australia
Why Become a Laboratory Technician in Australia?
$82,000
Average annual salary of laboratory technicians in Australia
3000+
Current openings for the role of medical laboratory in Australia
190,000+
Visas medical for skilled workers in Australia
About The Course
1
The AIMS Professional exam course is designed for those lab technicians and scientists seeking professional recognition and career advancement within the Australian medical laboratory industry.
2
Led by experienced instructors with extensive expertise in medical laboratory sciences, the course curriculum is carefully curated to ensure a thorough understanding of the exam content and promote critical thinking skills.
3
The primary goal of this course is to provide the students with the necessary study materials, mock tests, question banks etc. to help the students crack the exam in one go.
4
The course offers lifetime access to our private chat group with qualified lab technicians and free webinars on AIMS exam tips, CV writing, etc.
Who Is The Course For?
Medical laboratory technicians and scientists who want to practise, migrate, and settle in Australia.
Candidates who are appearing for the AIMS exam for the first time
Ideal for candidates who want to take on the examination with full preparation
What's More That
Comes With Our Course?
1. Daily Q&A session
Have doubts about the course content or need guidance to fast-track your career or facing roadblocks while studying? We got you covered. We come LIVE daily and answer any question you have.
2. live sessions on our platform
We understand sometimes coming LIVE during our sessions can be difficult. So if you miss, dont worry, you can view the recording of our live sessions in our platform.
3. Lifetime Course Access
Our course content and study materials are available to you even after completion of the course. Until and unless you pass the exam, we would not revoke your access.
4. Community for Lifetime
You learn and grow best when you are surrounded by like-minded people. You will be made part of a community where you can network, share opportunities, and build relations with your peers and alumni.
Explore The Full Curriculum
MODULE 1
Overview of the AIMS exam
MODULE 2
Normal cell types in cytological specimens

The cytological features of inflammation and neoplasia in cervical smears

The Papanicolaou staining technique

Fixation of cytological specimens

Histochemical methods as applied to light microscopy such as PAS and Perls Prussian Blue for Iron

Normal histology especially basic tissue types

Preparation of specimens for light microscopy including fixation and tissue processing, decalcification technique and general straining methods such as Haematoxylin and Eosin stain, Van Gieson stain and Masson Trichrome stain.
MODULE 3
Quality control concepts as they apply to the automated biochemistry laboratory

Bioinstrumentation including immunoassay, spectrophotometric assays and point-of-care testing

Endocrinology such as thyroid function tests and adrenal function tests

Basic virology tests performed in core laboratory settings

Common tumour markers

Myocardial function tests

Enzyme tests

Calcium, phosphate, magnesium

Principles of enzymatic analysis

Specific plasma pr

Plasma proteins and protein electrophoresis

Lipid analysis

Liver function tests

Glucose, glucose tolerance, HbA1c

Urea, creatinine and creatinine clearance, uric acid

Blood gas and electrolyte measurement
MODULE 4
Awareness of next-generation sequencing techniques

Sample integrity for DNA and RNA-based techniques

Principles of reverse transcriptase PCR, real-time PCR and multiplex PCR

Principles of basic thermal and isothermal PCR techniques including sample preparation and use of controls

Common mutations in oncology, inborn errors of metabolism

Chromosome structure and common pathologies associated with chromosomal abnormalities

Influence of epigenetics on phenotypes

Transcription and translation

Mitochondrial DNA

Structure of DNA and all forms of RNA

Basic understanding of inheritance
MODULE 5
Pre-analytical factors in haematology and coagulation

Quality control in haematology and coagulation

Malaria testing and species

Fibrinolysis

Natural anticoagulants

Bleeding disorders

Anticoagulant therapy and methods of monitoring this therapy

Intrinsic and extrinsic coagulation pathways and methods of testing

Iron metabolism

Production of erythrocytes, leucocytes and platelets

Lymphoproliferative disorders

Myeloproliferative disorders

Normocytic anaemia

Microcytic anaemia

Macrocytic anaemia

Principles of automated cell counting
MODULE 6
Principles of immunology-based assays

Acquired and inherited immune deficiency conditions, major autoimmune conditions, and their laboratory investigation

Mechanisms of hypersensitivity and their laboratory investigation

Monoclonal antibodies, their production, properties and uses

Key cytokines I.e., IL-1, IL-2, IL-4, IL-6, IL-17, TNF and their functions

Immunoglobulin properties and functions

Cellular and humoral immune response

Adaptive and acquired immune mechanisms

Basic understanding of the structure and function of the immune system
MODULE 7
Safety in the microbiology laboratory, biosafety cabinets, biosafety levels

General principles of quality control and quality assurance as it applies to microbiology

Staining techniques: Gram stain, Ziehl Neelsen stain, Modified ZN stains

Microscopy: Function and maintenance of a modern binocular microscope, including setting up and using for bright-field, phase-contrast and dark-field microscopy

Principles of major methods of susceptibility testing I.e., disc diffusion, agar dilution and broth dilution and the relationship between breakpoints, MIC, and susceptible/resistant categories

Knowledge of normal flora (indigenous flora) of major body sites or absence of normal flora in sterile body sites.

Collection, handling, and processing of samples including the minimum criteria for acceptance of samples

A basic knowledge of infectious diseases and organisms most commonly associated with these diseases. There will be a greater emphasis on bacterial diseases, but some knowledge of parasitic, fungal and viral diseases is also expected.
MODULE 8
Internal quality control and external quality assurance in the blood bank

Quality assurance in the blood bank laboratory

Haemolytic disease of the foetus and newborn

Blood group systems

Pre-transfusion testing

Antibody detection and identification

Blood components

Blood donation testing

Antibody production

Antigen/antibody interaction

Antibody structure and function
MODULE 9
Handling of infectious specimens

Sterilisation and disinfection procedures

Safe handling of hazardous chemicals

Safe handling of biological specimens
MODULE 10
Uncertainty of measurement

The role of internal quality control and external quality assurance

Simple statistical evaluation, reference ranges methodology - parametric and non-parametric

Basic charting and rules for rejection of results
MODULE 11
Spectrophotometry

Basic laboratory equipment and its appropriate use

Basic laboratory calculations

Normal and molar solutions
Meet The Instructors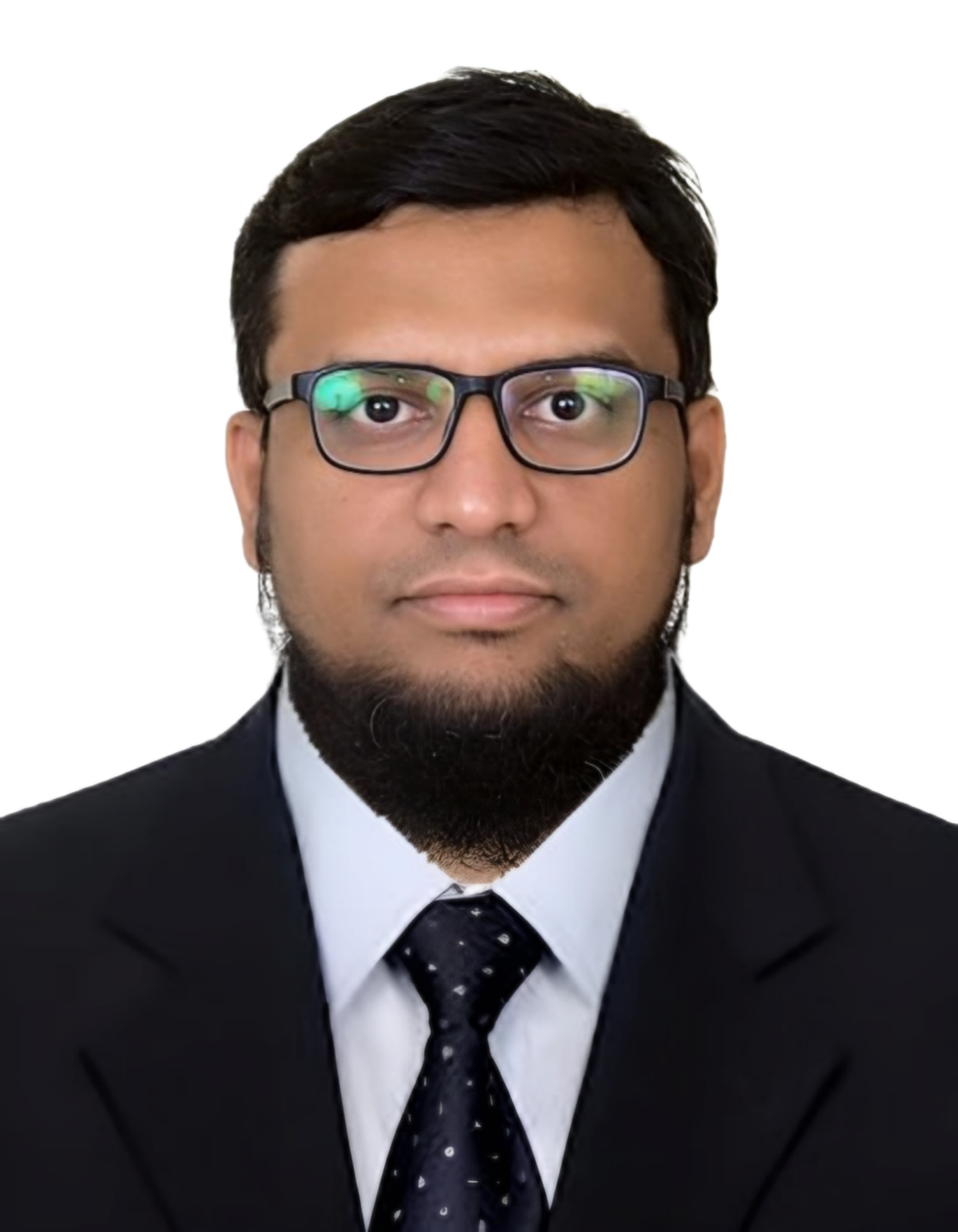 Dr. Amanulla Khan
MBBS. MD (Pathology), USMLE & Prometric Qualified. Saudi Arabia
5 years of Experience
Hi, I am Dr Amanulla Khan. I am a pathologist working as Laboratory and Blood Bank Director for the Ministry of Health in Saudi Arabia. I have an immense passion for teaching and a wholesome teaching experience of 5 years. I teach MBBS, BDS, and MLT students. I have joined hands with Academically for - AIMS Exam Preparation Course to help aspirants who wish to work as a lab technicians in Australia.
Know More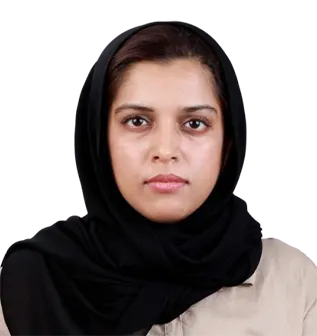 Dr. Gazala
MBBS, MD (Biochemistry), MOH Bahrain Qualified
5 years of Experience
I have pursued my Bachelor of Medicine, Bachelor of Surgery and Doctor of Medicine in Biochemistry. I am currently working in Bahrain as a registered biochemist. Along with vast experience in teaching MBBS, BDS and MLT students, I have good knowledge of Quality Assurance. I have also successfully received the NABL Accreditation of Laboratory in India. All these achievements have helped me become a more learned person, and I aim to impart this knowledge to the aspirants who wish to make an outstanding career abroad, just like me.
Know More
Our Testimonials
Anu Thapa
Firstly, i am very grateful towards academically team. It has been a month being student of Academically.They focus in the specific, relevant and important content which they are assisting us to Crack KAPS. In this period, i found they are concentrating on Quality rather than Quantity. I am very delightful because of your guidance and support.
Vikram Sharma
I think in the field of KAPS preparation there is no one in the competition. Apart from the teaching staff(Arif sir and Harika mam) the non teaching staff(Siddharth sir, Neha mam and all) is also very helpful. Only words are not enough to thank academically team.
Dharmendra Gupta
Very good Academically plateformfor your nice dream health professional to achivement for other countries like Australia
Tanu Saini
All team members are really good in terms of teaching both tutors are really helpful and kind as well … u can ask ur doubts anytime and special thanks to Akram sir who always motivates everyone. I highly recommend this academy to everyone who wants to achieve their goal in healthcare sector. They made everything easy and precise for you.
Nitu Kushwaha
The trainers try to make each session interesting, and I love the way they interact with students. Test-taking strategies are super useful.
Jatinder Kaur
I like academically for their teaching and support for the APC exam for international physiotherapist student.
Gladys James
I came to know about academically through Instagram. I have being a part of this family since 1 month. I have joined for both PTE and APC classes. Classes are really good. As a working person, i thought it will be difficult for me to attend classes, but the recordings provided by the team is really helping me a lot. I would like to appreciate the team for the both the LMS and discord applications, which is making my exam journey easier.
Dorcas Grace
Good guidance.. for how to approach the AMC (Australian Medical Council) exam and comprehensive review.
Susan Laka
Greetings from Papua New Guinea. At first I didn't know where to start and how to approach the AMC MCQ exam. Since June 2023 when I started this sessions on AMC preparation the story is different now. The Two lecturers Namely, Dr Swapnil and Dr Udara are exceptionally committed and deliver well. The team is always available to answer to us anytime. They provide great support. I have not done the skill assessment yet, hoping to get that done this week and hopefully I will sit for the exam in November 2023.
Rahul Rajput
The session was informative and worthy. I got to know more career options about the field which currently I'm pursuing. Working internationally, career options overseas, information about pharm. D and MD, etc are the things which is new for me and actually very informative. Interacting with the guest was really helpful and had influenced me positively.
Aadil Habib
Hello. Its been 3 months since I have joined Academically. The journey has been amazing by far. The lecturers are really helpful and great. The support is great at Academically. Would love to give +1 star for the support if I had an option.
Athira Raju
Academically is a great platform to achieve our dream. I recently joined but the classes they providing is very informative and understandable and they always ready to help and clarify our doubts regarding our KAPS preparation. Thank you so much to team Academically for your valuable support.
Md Imteyaz Ahmad
Academically is an organisation which able to qualify the Australian KAPS exam. I have good experience with academically. It's provides all necessary knowledge and stuffs for the KAPS.
About The AIMS Examination
What is the
AIMS Exam?
The AIMS exam is conducted to assess the overseas-trained medical laboratory technicians and scientists to determine if they are eligible for the skilled occupation of medical laboratory scientist and for professional membership of AIMS. The AIMS exam is an important milestone for individuals aiming to become certified medical laboratory scientists and technicians in Australia. It evaluates a candidate's understanding of various scientific concepts, and laboratory techniques, and their ability to apply these skills. There are various AIMS exam centres around the world.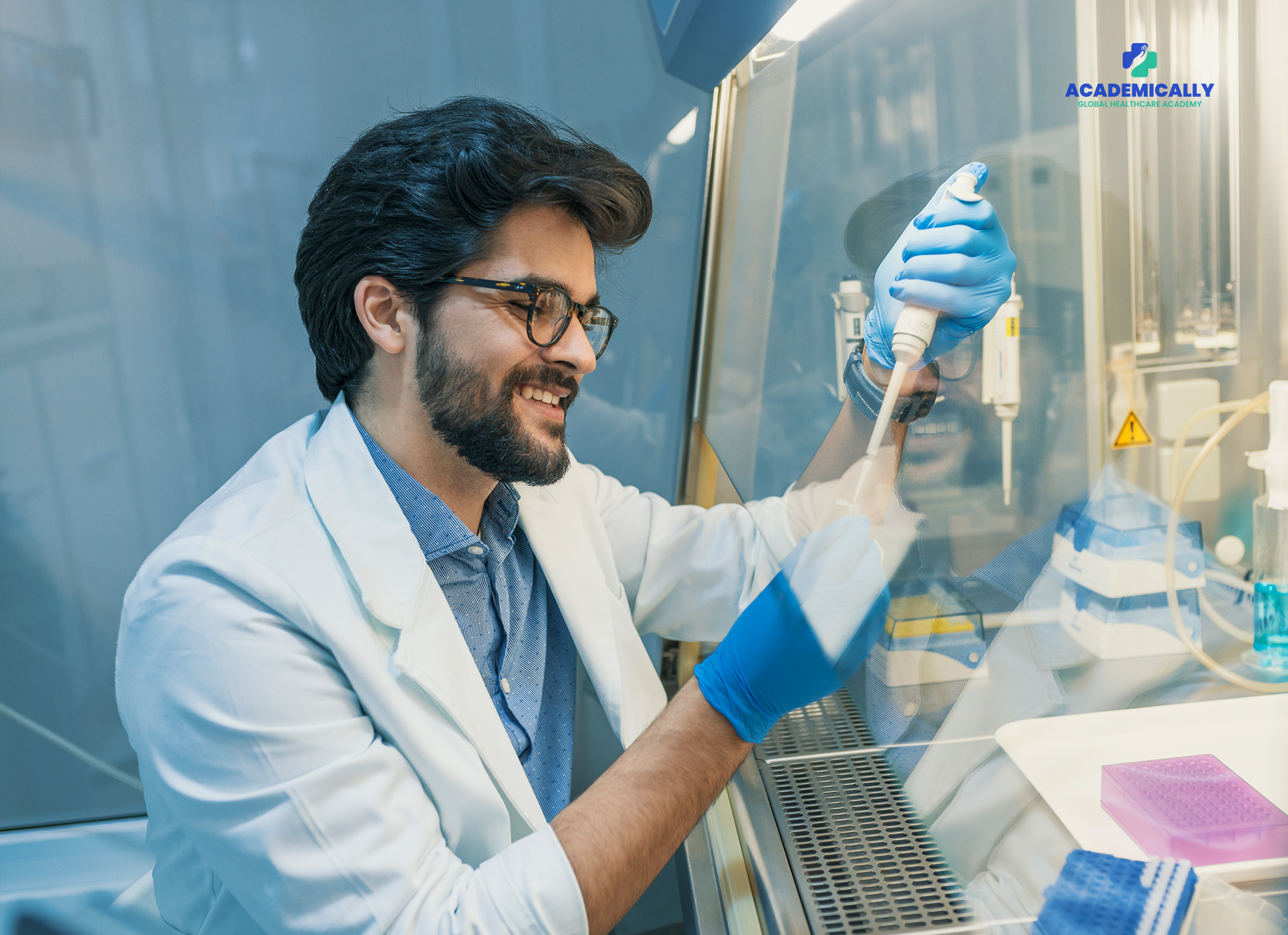 AIMS Exam

Eligibility Criteria

A candidate who has completed a degree in medical laboratory technology is assessed as comparable to an Australian Associate Diploma from a Technical and Further Education college based on the NOOSR educational assessment guidelines in the Country Education Profiles.

Also, medical laboratory experience is also required. The eligibility to apply for the exam is mentioned below.
A bachelor's degree in medical laboratory technology
Minimum two years of work experience in the medical laboratory (falling within the five-year period immediately prior to the assessment application)
English language proficiency (IELTS/OET/PTE)
Procedure for
AIMS
To be eligible to work in Australia as a medical laboratory technician or scientist, a few steps need to be followed.
1. English Language Proficiency
The candidate applying for the AIMS exam should be proficient in the English language and must provide proof for the same while applying. By taking tests like IELTS/OET/PTE, English proficiency can be evaluated. The candidate should have a band score of 7 in each component.
2. Document Evaluation
The application for the assessment should be submitted along with the supporting documents. At this point, the AIMS verifies the submitted documents.
3. Skills Assessment
Once the above procedure is completed, the Australian Institute of Medical and Clinical Scientists completes the assessment and the candidate will receive the results via mail.
Exam Format
The AIMS exam consists of 150 multiple-choice questions with single responses to be completed in three hours. A student needs to give 80 correct answers in a 3-hour period to clear the exam. The exam is generally conducted twice a year: March and September.
Only the candidates aspiring to become medical laboratory scientists are required to sit the written exam.
Testing Centres
There are various exam centres across 11 countries. The exam centre in India is located in New Delhi.
Frequently Asked Questions
The average annual salary of a medical laboratory technician in Australia is $82017
Multiple countries including Greece, England, UAE, Saudi Arabia, India, South Africa, China, Philippines, Singapore, New Zealand, and Australia have exam centres for the AIMS exam.
The AIMS exam is valid for three years from the date of the test.
Yes. A medical laboratory technician trained in India can work in Australia, provided that he/she clears the AIMS skills assessment.
189 Permanent Visa, Skilled Independent 190 Permanent Visa, State Sponsored 491 Provisional Visa and Regional Skilled Work Visa.
The candidates are required to score at least 65 points in each of the 4 components of the test.
Yes. There is a rising demand for lab technicians in Australia, especially for the ones with remarkable communication skills.
The proper diagnosis and treatment of patients depend greatly on the work of medical laboratory technicians. They are supposed to run tests and collect samples to assist doctors and other medical experts in identifying ailments and treating patients.
A medical laboratory scientist and a medical lab technician are similar, yet there are a few major distinctions. They both work in labs and conduct tests on biological materials, but a medical lab scientist often has more schooling and can undertake more sophisticated lab work. More of the routine lab work is performed by a medical lab technician, who frequently works under the supervision of a medical lab scientist.
Medical laboratory scientists are generally employed by pharmaceutical businesses, biotechnology firms, veterinary clinics, public health laboratories, hospitals, clinics, and other healthcare facilities.
Our Services Are Way Beyond Exam Preparations!
Resume Tips
Get proven tips from experts on building a robust resume to help you land your dream job.
Interview Preparation
Chisel your interview skills to ensure you mesmerise the interviewers into giving in.
Career Support
Receive support at each step of your journey- during your exam preparation and beyond.
Connect with our 100+ alumni working at recognised organisations